Sunday, November 8th, 2020
000 days 00 hours 00 minutes 00 seconds
Check out the Event Coverage from 2019
Event Coverage
What is Dance for Kindness?
In 2012, Life Vest Inside initiated Dance For Kindness, a WorldWide event in celebration of World Kindness Day. Groups from across the globe join together to perform a Kindness FreezeMob/FlashMob to the same song, same dance, all happening on the same day.
Through Dance for Kindness, Life Vest Inside has created a powerful kindness network that fosters dialogue with people across the globe, including parts of the world torn apart by conflict. Through our approach, we establish peace in place of conflict, love in place of hatred, hope in place of fear, and kindness in place of mistrust. As a result we have seen a positive change in the way people engage with one another and respect each other.
Last year's event took place in over 120 cities, spanning across 50 countries with over 20,000 participants. This year marks our 8th Annual WorldWide Dance for Kindness and will take place on Sunday, November 8th 2020!
Learn More
Dance for Kindness is an opportunity to give back to your community. When you contribute to the fundraising page for your city event, you will be a part of giving back to local schools in your very own community! For every $1,000 raised, a local school will receive a complimentary Kindness Curriculum and Kindness Kit for the upcoming school year. PLUS, a chance to win a $1,500 KINDNESS GRANT for their school.
Now that's dancing with a purpose!
Donate
Campaign Progress Bar
$24,726
/

100,000
Fundraise
---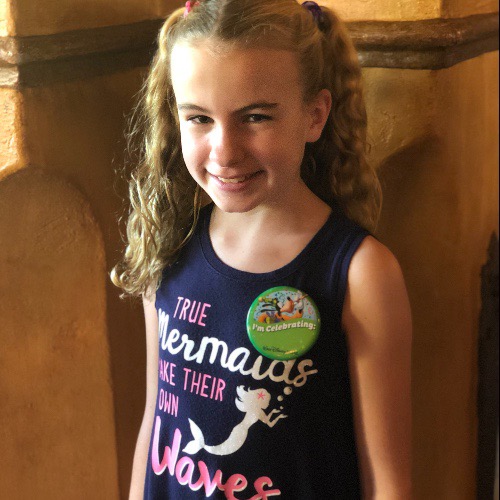 Olivia Samatas-Church
$295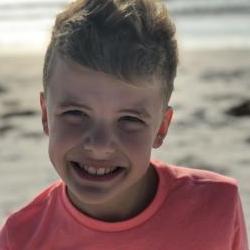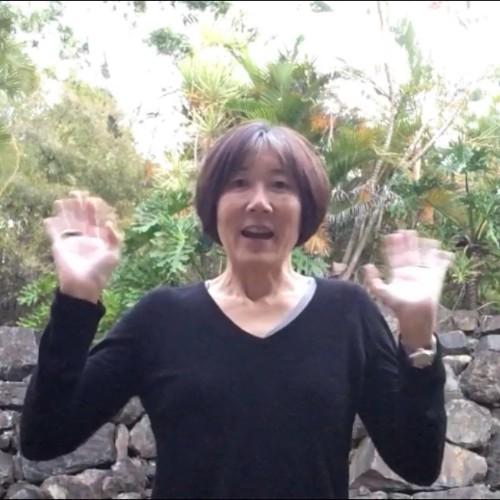 Jojo and Maggie Olson
$162
View all
---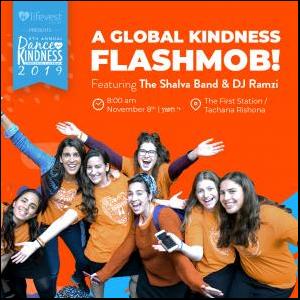 Dance for Kindness Jerusalem
$15,000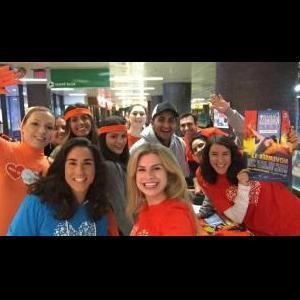 Dance For Kindness New York City
$1,029
Dance for kindness Vaudreuil
$1,016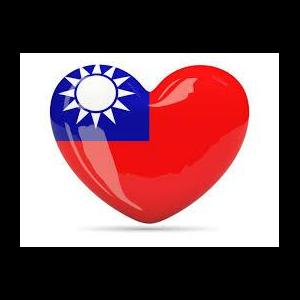 Dance For Kindness Taipei
$829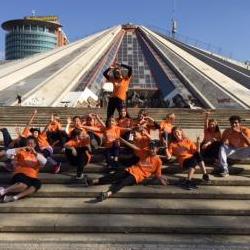 Tirana International School Dancers
$802
View all
Dance for Kindness will take place on

November 8th 2020

in celebration of World Kindness Day!
The Purpose of
World Kindness Day
The purpose of World Kindness Day is to look beyond ourselves – beyond the boundaries of our country, beyond our culture, our race, our religion and realize that we are citizens of the world and that kindness is the common thread that unites us all.
Help us raise 1 million acts of kindness in honor of World Kindness Day! Pledge Your Act Today!
Take the Pledge
Register to DANCE in a Dance for Kindness FlashMob event taking place in your city!
Register
Apply to become an official Dance for Kindness Group Leader & represent your city!
Apply
What's the Hype All About?
Stay in loop with everything Dance for Kindness! Get updates, cool merch promotions and be the first to get in on the action!